While cinema owners make cautious plans to re-open with social distancing and hygiene measures in place, it looks like the UK is to get the full-on US-style drive-in experience this summer. Several operators have announced their plans and schedules, as listed on Yahoo! Entertainment.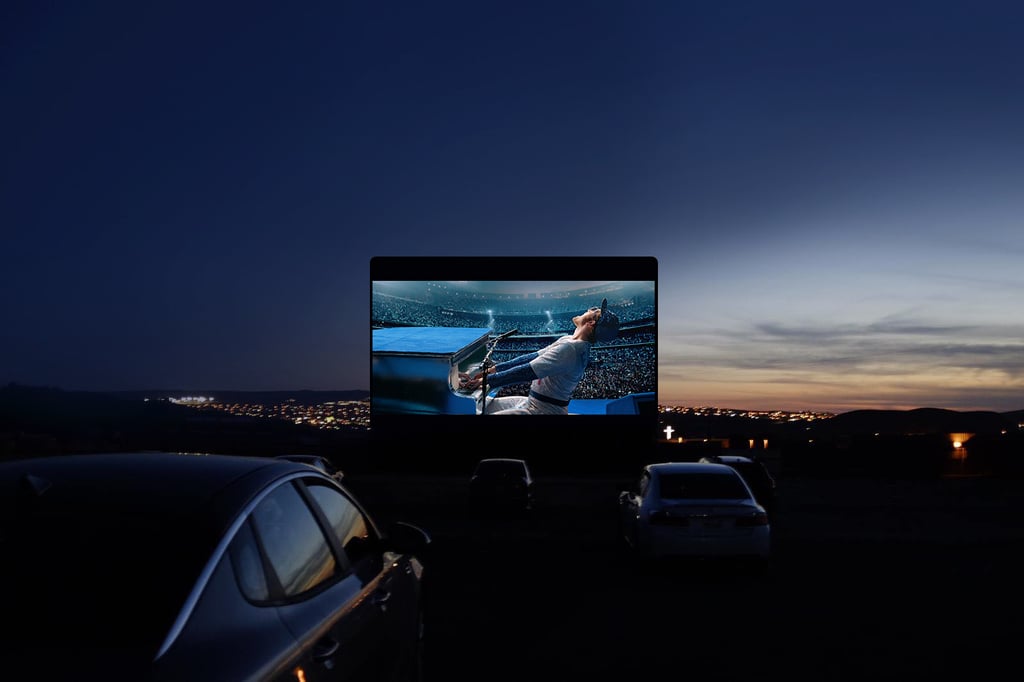 The Luna Drive-In Cinema
Boasting "state of the art sound and screens, a fantastic selection of food and drink (all with contactless ordering and delivery) and a selection of some of the best films ever made", Luna Drive-In Cinema is touring around the country this summer.
4-19 July: Allianz Park (Saracens Rugby Club), Hendon, London
7-20 July: Warwick Castle, Warwickshire
6-19 July: Blenheim Palace, Oxfordshire
5-19 July: Knebworth House, Hertfordshire
Films include Rocketman, Grease, Joker, Jurassic Park, The Little Mermaid, and The Goonies.
At The Drive In
The Drive In is a fully loaded drive in cinema experience that brings a whole host of drive in activities to several cities across the UK. 80's classics and 2010's blockbusters films will be preceded by a range of entertainment that includes stand up comedy, bingo or silent car discos.
6-12 July: South London
15-19 July: Birmingham
22-26 July: Manchester
30 July-2 August: Leeds
5-9 August: Newcastle
12-16 August: Edinburgh
19-23 August: Glasgow
26-30 August: Liverpool
2-6 September: Cardiff
9-13 September: Bristol
16-21 September: East London
24-27 September: Southampton
1-4 October: Brighton
Films include Joker, A Star Is Born, Back To The Future, Toy Story and Jaws.
Drive In Events
Drive In Events is set to offer safe and socially distanced entertainment across the UK – including Edinburgh, Bristol, Glasgow, Leeds, London, Cardiff, Aberdeen, Nottingham, Oxford and Newcastle. Newcastle airport and Edinburgh zoo are the only confirmed venues so far, with more details coming soon. Films also TBC.
Cinestock
Cinestock claims to be the world's only indoor drive-in cinema. Films coming this summer remain TBC, but their website says "we'll have more films than you can shake a TV remote at and there's going to be something for everyone amongst them."
South of England Showground, Ardingly, West Sussex, rom 4 July to September.