The Ōma cinema in Paris is the first in the world with seats arranged vertically in front of a huge screen
In an earlier post here, we covered the design of the Oma cinema complex that is due to open in Paris in 2021, which features a stack of pods with a variety of seating options based around a standard configuration of three rows of six seats, attached to the back wall of an auditorium with an enormous floor to ceiling, wall to wall IMAX-like screen.
We now also know that the design allows the projector booth to be positioned centrally amongst the pods, so audiences can be closer to the screen for a more immersive viewing experience and that the incline of the seats will be much steeper than in a regular room design – between 50% and 60% against the normal 25%.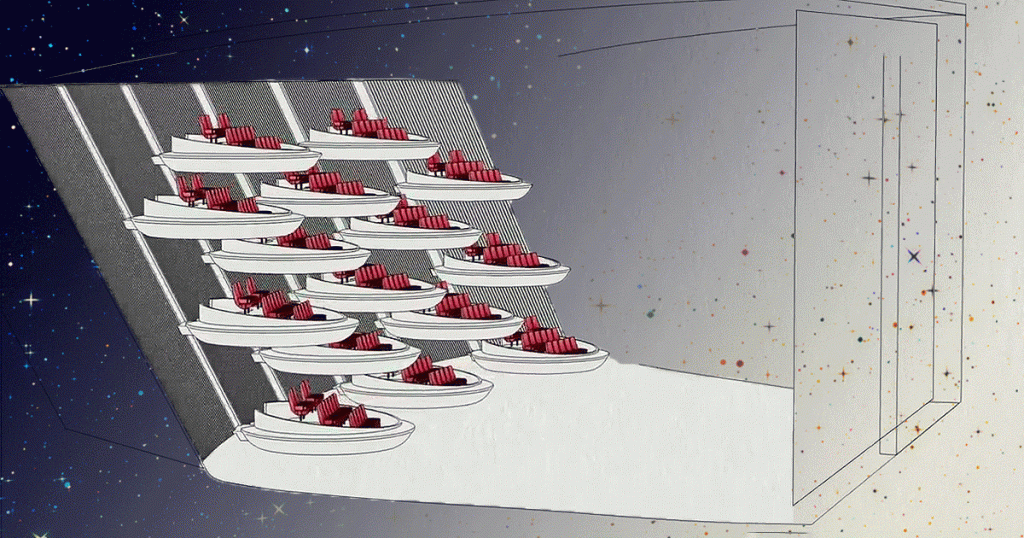 The design, which is inspired by older Italian theatres and opera houses with balconies, can be customised so cinemas can be built on smaller plots of land and incorporated into existing buildings that would not be able to accommodate traditional 'front-to-back' room designs. Ōma is offering the design as a patent to other cinema owners who wish to recreate the experience in their own theatres.
Source: Globetrender
Main image: Pierre Chican