Disney+ subscribers are enjoying a new eight-minute short film with a difference. While watching Remembering, viewers can use an iOS devices to scan a QR code on their TVs and watch additional content on the small screen. It's a first for the home of the mouse.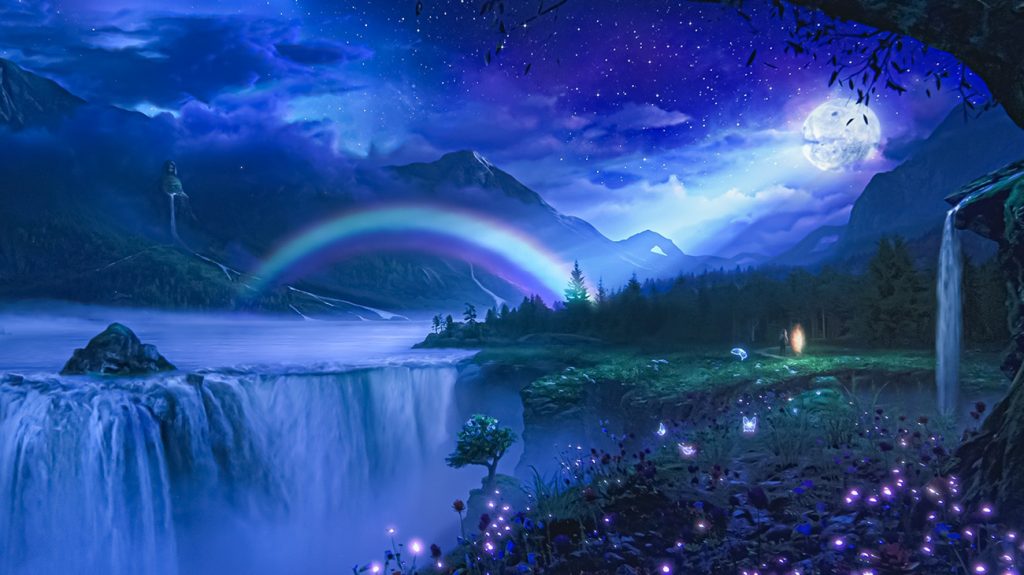 The film's star Brie Larson, who is also the producer, plays a writer who forgets an idea she had when her phone rings and interrupts her thoughts. Her inner child (played by Dusty Peak), who lives in "The World Of Imagination", which is full of rainbows, shooting stars and dolphin-shaped clouds, helps her recover her lost idea.
"[Remembering] is the first of its kind … We feel like this is part of the future of how humanity will interact with entertainment,. The AR experience moves away from a typical passive experience of streaming and allows viewers to engage with it in a deeper way. That makes it something that you're going to remember on a deeper level than just something you watch. It's actually something you did.

Elijah Allan-Blitz, "Remembering" writer / director
The film encourages us to remember how creative and imaginative we were as children and aims to explore the origin of ideas and why adults can be reluctant to embrace the full scope of their imaginations.
"It's taking what makes art so wonderful and makes me feel like my job is worth anything, which is to speak the unspeakable, to show the unknowable, and to say that you cannot just view it from the outside, but you can participate in it. You're welcome. You're invited to join. And that invitation in itself is just the beginning of what I hope will be many more conversations going down this pathway of how we can deepen storytelling so that we can ultimately be more connected."

Brie Larson
The Remembering: The AR Experience app was designed by Magnopus and Walt Disney StudioLab and is available from the App Store. The film itself was shot in NantStudios' volumetric stage using live on-set projection mapping. Apple's ShazamKit technology activates a chime triggered by an audio cue. Viewers then have 10 seconds to get ready for the AR experience. They are then greeted with approximately 60 seconds of additional material featuring a waterfall, dolphins, butterflies, trees, foliage, glowing flowers and other fantastical digital elements.
Another project from The Great Unknown Productions, Larson and Allan-Blitz's film and television company, is a virtual reality series called "The Messy Truth," which won an Emmy in 2020 for Outstanding Original Interactive Program.
HBO Max has done something similar to Game of Thrones prequel series House of the Dragon with an app called DracARys which allows users to raise a virtual dragon. Apple TV+ launched an AR app called For All Mankind: Time Capsule, which allowed users to interact with virtual photographs, a mixtape, letters and more from the show. Netflix gave Emmy voters a virtual AR experience with digital Easter eggs from Netflix original series including Ozark, The Crown and Stranger Things.
Source: TechCrunch