The new Beta release of NVIDIA Omniverse includes a host of updates to make it faster, more accessible and more flexible for developers, creators and users of all abilities. Omniverse can now ingest large, complex scenes from multiple third-party applications, and take more advantage of real-time rendering, path tracing, and physics simulation.
Omniverse Nucleus, the central database and collaboration engine, now enables faster live collaboration and copying between servers and allows users to move files and folders seamlessly between servers located on-premises and in the cloud. Search has also been improved. New and updated Connectors for PTC Creo, Autodesk Alias, Kitware ParaView, Siemens JT, and Autodesk Maya, among others, are also included
PhysX 5, the main tool in Omniverse Simulation, has been open sourced to make working with your own physics simulation applications easier. It now includes support for multiple scenes, collision-triggered audio, and an inspector for robotic applications.
Omniverse Kit 104
Using the Omniverse Kit 104 SDK, novice and experienced Python and C++ developers can develop, package, and publish their own custom metaverse applications and extensions more easily.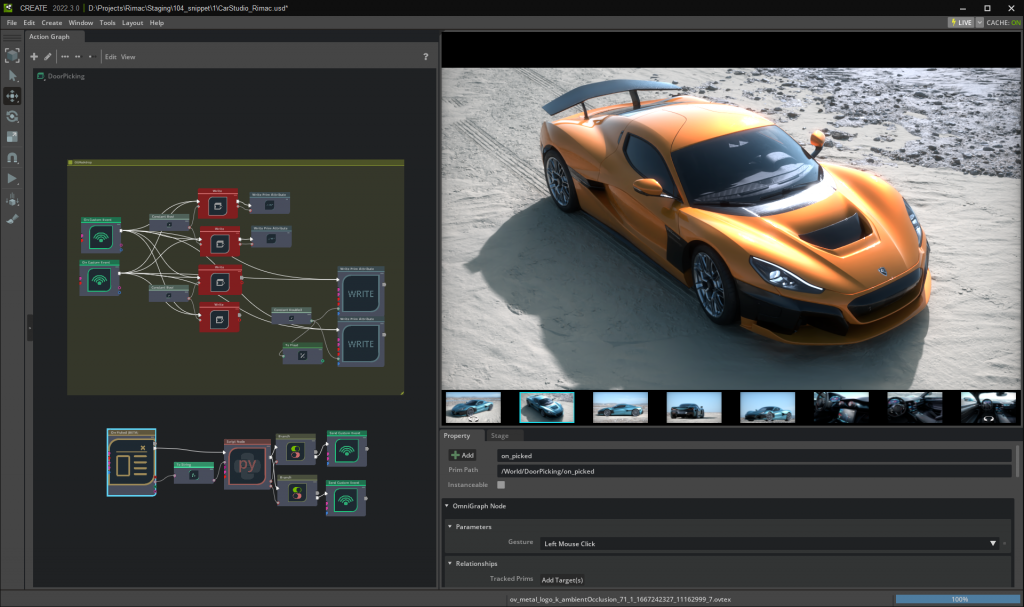 Some of the more recently published Omniverse extensions and Connectors include:
Updates to Omniverse Connectors for Autodesk 3ds Max, Autodesk Maya, Autodesk Revit, Epic Games' Unreal Engine, McNeel Rhino, Trimble SketchUp, Graphisoft Archicad, and Kitware's ParaView
New Omniverse Connectors for Autodesk Alias and PTC Creo
Reallusion iClone 8.1.0 live sync Connector for seamless interactions between Omniverse apps and iClone 8
The OTOY OctaneRender hydra render delegate, which enables Omniverse users to use OctaneRender directly in the Omniverse Create or View viewport
The Nextspace digital twin platform extension for normalizing data and geometry to drive the use of AI, analytics, and simulation
Move.ai will soon also be publishing an extension to bring markerless performance capture to Omniverse users. 
For more detailed information and to get started with Omniverse and the new SDK, visit this page on the NVIDIA Developer site.