Breakthrough technology that is a natural fit for virtual production environments
A team of scientists at the University of Massachusetts Amherst that is also responsible for inventing the world's first physiology-sensing pyjamas has now invented a lightweight mask capable of accurately tracking the precise eye movements of the wearer. As well as medical applications such as tracking sleep patterns and psycho-social studies, the mask can be used to improve the accuracy and usability of, for example, the type of virtual stage so effectively used by John Favreau and team on Disney's Star Wars spin-off The Mandalorian.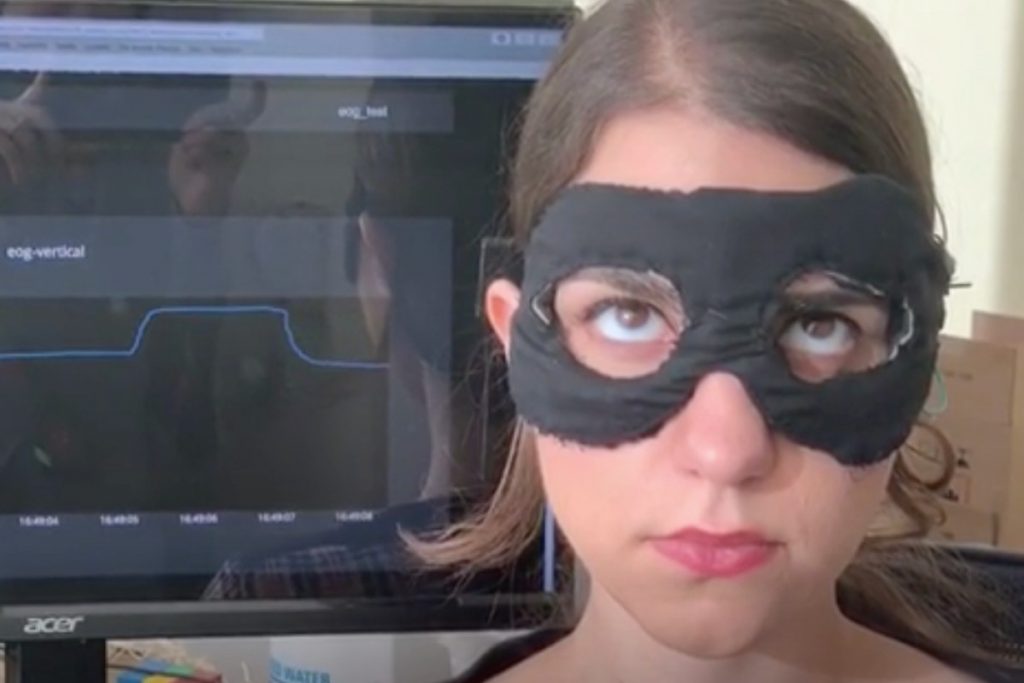 The mask, known as Chesma, carries washable hydrogel electrodes with a pulse sensor to track a wearer's eye movement and cardiac data. The hydrogels are extremely durable, capable of resisting build-up from makeup and pollution. The mask itself is reportedly comfortable to wear, can be washed up to 15 times and seems not to hinder the wearer's normal movement or behaviour. It was tested on subjects as they were eating, talking and performing various head movement exercises.
Chesma was recently introduced to the world in an academic paper, Multimodal Smart Eyewear for Longitudinal Eye Movement Tracking, in the journal Matter. The team's next task is to extend the mask's battery life from eight hours to several days.
Source: The Independent