The space suit believed to have been worn by Dr. David Bowman (Keir Dullea) when he destroyed HAL in the groundbreaking 1968 film 2001: A Space Odyssey is the standout lot at an auction of space memorabilia taking place in Beverly Hills on 17 and 18 July. It is estimated that it will fetch between $200,000 and £300,000.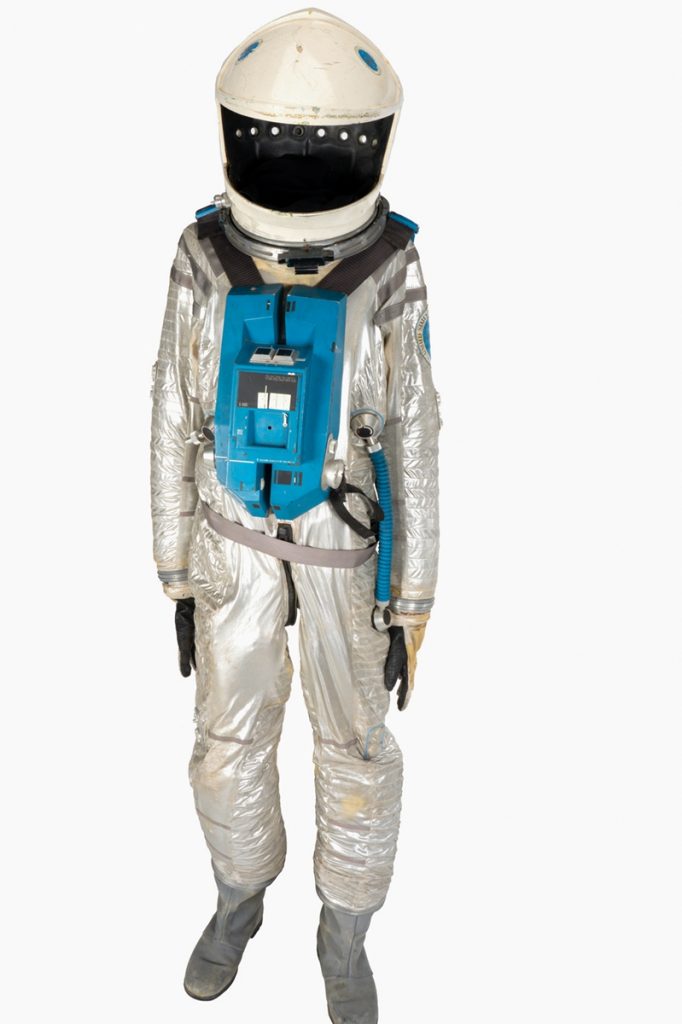 (Photo by – / Julien's Auctions / AFP)
It's a rare item because Stanley Kubrick was thought to have destroyed most of the props and wardrobe from the film to prevent them being picked up and used on other productions without his permission. After being actioned off previously, the suited has been in controlled storage for over twenty years.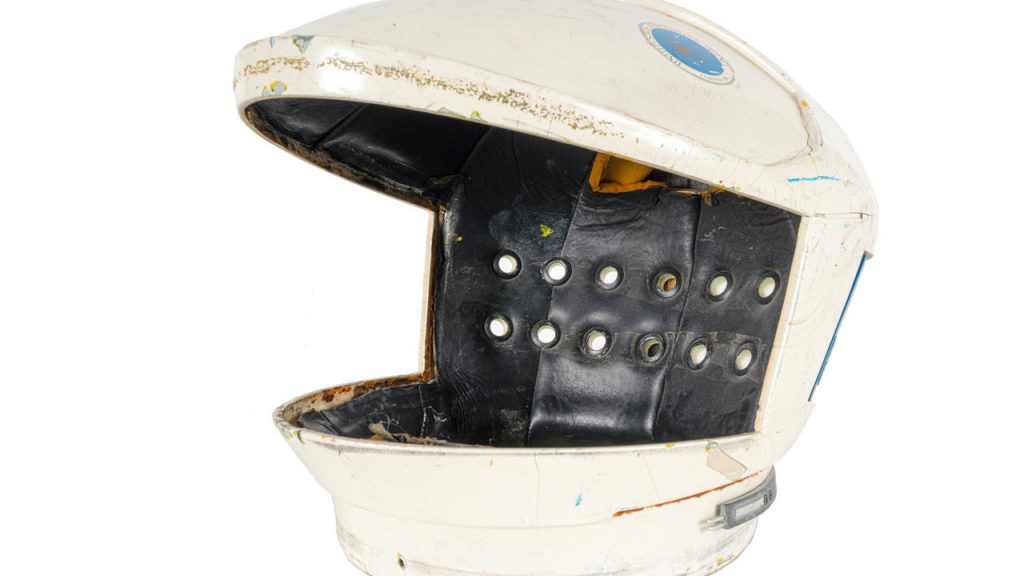 (Photo by – / Julien's Auctions / AFP)
The suit comes complete with helmet and boots and its MGM shipping crate. The helmet has a base green layer of paint, with other layers of yellow and white paint, suggesting it was used multiple times, by other actors.. Film buffs are now attempting to match the different layers of paint with the film's shooting schedule to identify where else it might have been used in the film
The suit is among more than 900 auction items, including the pilot control stick Neil Armstrong used on the Apollo 11 flight to the moon (estimated at $100,000 to $200,000) and an Apollo-era spacesuit glove designed for Armstrong (estimated at $10,000 to $20,000).
Main photo: Warner