NASA is currently preparing its Artemis project, which could see space tourists taking a trip around the Moon with astronauts on the Artemis II mission as early as 2023 followed by the first woman landing on the lunar surface. NASA wants to enlist the Media & Entertainment, media tech and telecoms industries to help audiences to follow the whole project in detail and at high resolution. An Announcement for Proposals (AFP) has been published, inviting ideas from production companies, broadcasters and other interested parties.
Opening paragraph of the NASA AFP's Statement of Purpose:
NASA is seeking partners on a nonreimbursable (no exchange of funds) basis to tell a story that engages, excites and inspires a worldwide audience with NASA's Artemis program. NASA will support partners in starting conversations, eliciting emotional connections and inspiring a new generation of explorers. All that we build, all that we study, all that we do, prepares us to go back to the Moon and on to Mars. We are going – and we want to support you in sharing this story with the world.
Technology-wise, areas of focus include …
360-degree field-of-view camera systems
virtual reality systems
advanced imagery compression to improve image quality over limited bandwidth communication links
4K and Ultra HD camera systems
robotic "third-person" views
crew handheld camera systems
image stabilisation
small portable cameras
"other concepts that provide more engaging imagery or deliver a custom viewer experience."
"We're looking for partners to use advanced technologies, imagery applications and approaches that will go beyond our standard coverage on NASA TV. We want to capture the awe of Apollo for a new generation – the Artemis Generation. Just as people were glued to the TV 50 years ago as astronauts took the first steps on the Moon, we want to bring people along in this new era of exploration."

Jim Bridenstine, NASA Administrator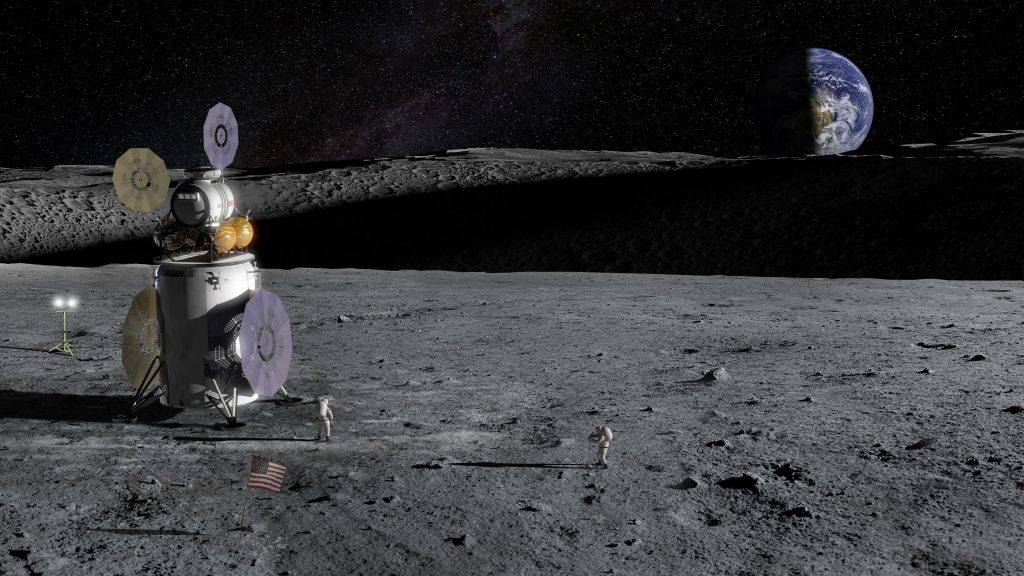 As well as the more conventional proposals, it will be really interesting to see what sort of left field ideas emerge from this process.
Source: TVB Europe