If it receives planning permission, as well as on site rehearsal spaces, post production facilities and animation studios, 500,000 sq ft Shipyard Studios in Sunderland will include the largest covered water studio in the world, The proposal for the studios has been submitted by the owners of the former Pallion shipyard which was closed in the 1980s and will involve refurbishing existing buildings to reduce the project's carbon footprint.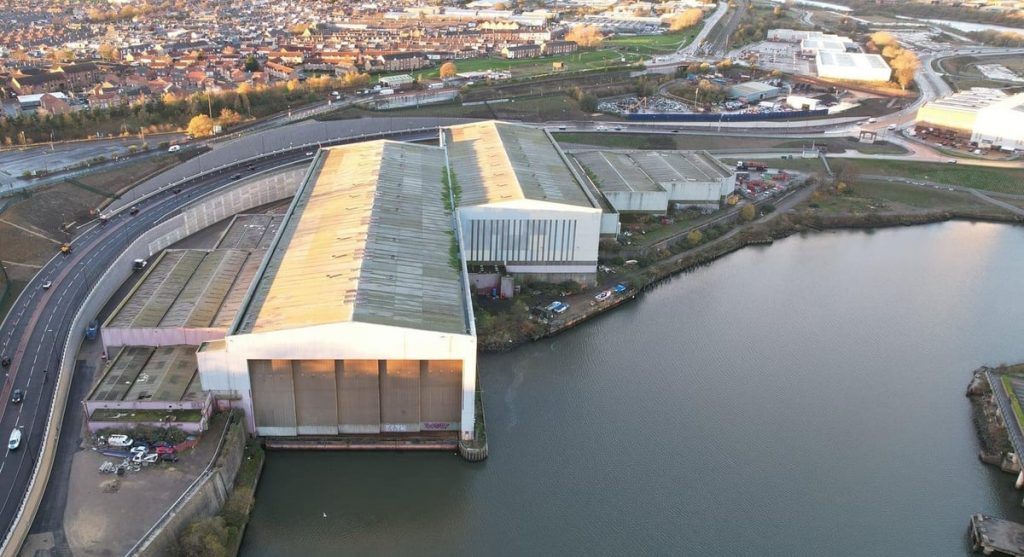 Production company Metalwork Pictures USA and events business Broadwick Live are leading the project along with real estate developer Kajima Partnership. Northern Film and Media, the University of Sunderland and Sunderland College are also involved.
Another studio project on the 143 acre site of a former clay extraction works at Stewartby in central Bedfordshire is also entering the planning phase. If successful the 1.7 million sq ft Home Of Production (HOP) Studio (main picture), a joint venture between property developer VERB and studio operator Quartermaster, the complex will become the largest of its type in the UK. Four 430,500 sq ft production units will be constructed on a 70-acre platform built above the water level in currently flooded former extraction bowls. The site will include an "ecological corridor" and wetlands and a host of transport links, cycle ways and walking routes.